You are here: Pupils » Weather Station
In This Section
Weather Station
Stanburn Primary School, Harrow, are proud to host our very own weather station as part of the LGfL Weather Station network. Having our own weather station gives the the students an exciting opportunity to engage directly in cross-curricular learning of weather systems, and scientific data collection and analysis.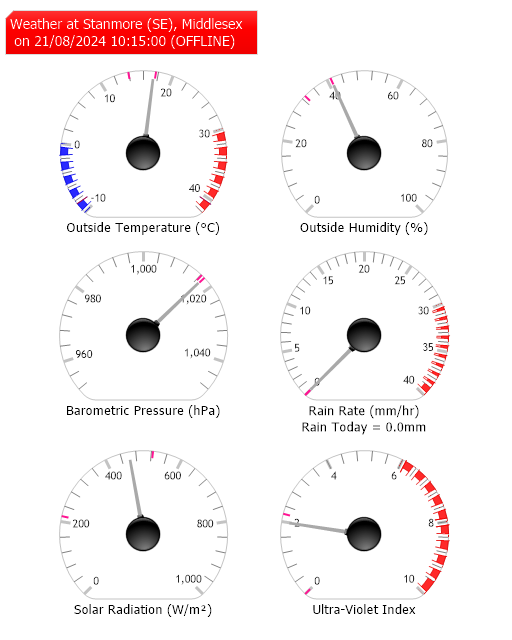 Data from our weather station is also viewable on the dashboard on LGfL - Our site is listed as Stanmore (SE), Middlesex. Historical information is also available to students by logging in to the secure area (from the Historical Data menu choose Complete Archive).

LGfL have a number of videos explaining further how data is collected and the work that goes into setting up and maintaining a weather station.
Outside TemperatureOutside HumidityBarometric PressureRain RateSolar RadiationUV Index